Industry Accreditation: 
Honored as a Jury Member of prestigious "ACETECH 2017" and "ACETECH 2018" exhibitions held by The Economics Times at Mumbai in November 2017.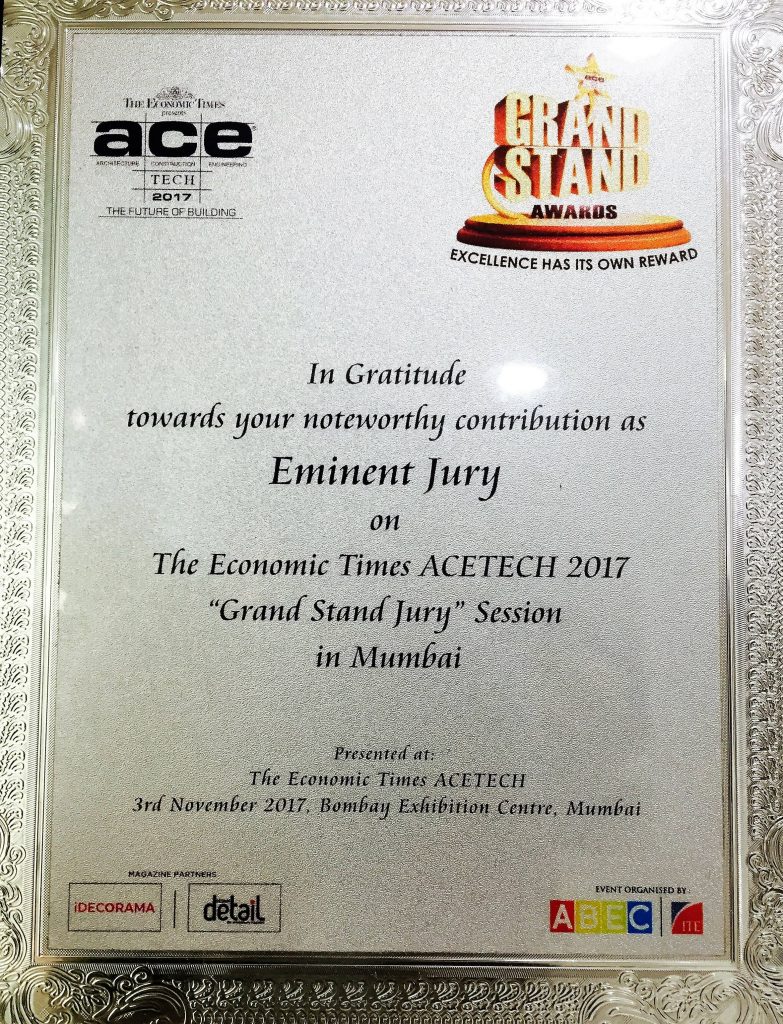 Print Media:
Featured in Know Your Designer section of Society Interior Magazine in June 2017 issue: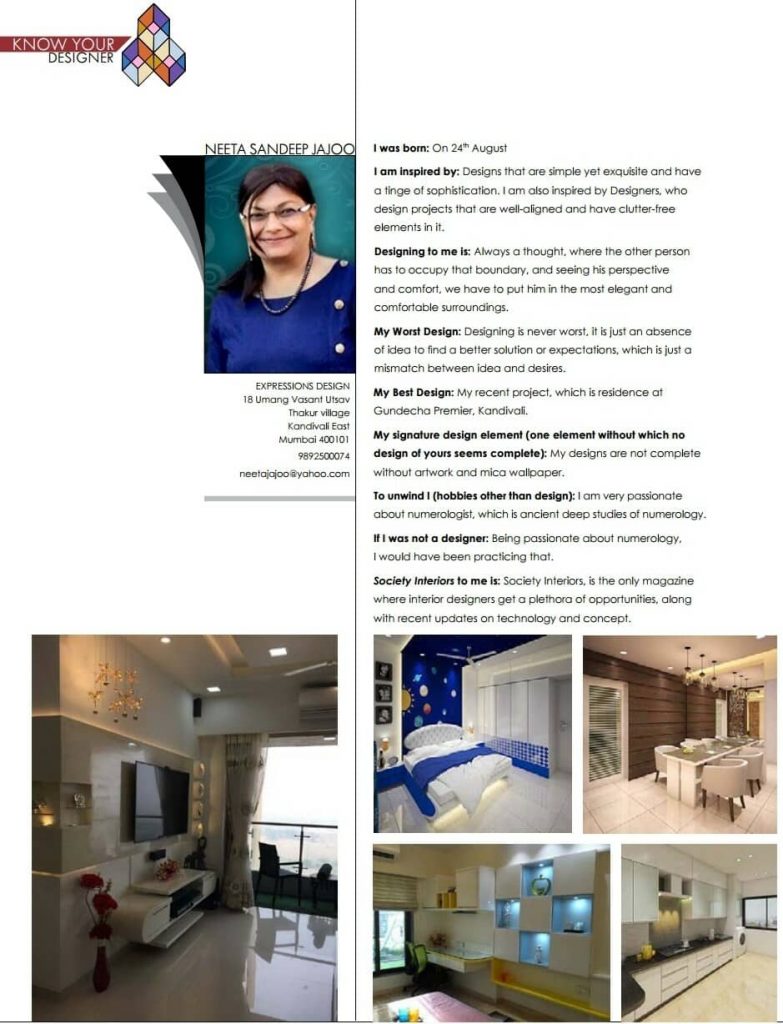 Television Media:
One of our residential designing project was shown on National Television channel – ABP Maaza.


Customer Rating:
Just Dial rated us 4 on 5 on the basis of customer reviews and feedback.